A
steering control arm
, also known as a steering arm or a steering linkage, is an essential component of a vehicle's steering system. It is a mechanical link between the steering mechanism and the wheels, responsible for transmitting the motion and force from the steering system to turn the wheels.
The steering control arm is typically connected to the steering gearbox or rack-and-pinion assembly on one end and the wheel hub or steering knuckle on the other end. It is designed to convert the rotational movement of the steering mechanism into lateral movement of the wheels, allowing the vehicle to change direction.
The primary function of the steering control arm is to enable the driver to control the direction of the vehicle by turning the steering wheel. When the driver turns the wheel, the steering control arm transfers this motion to the wheels, causing them to turn in the desired direction.
In addition to providing steering control, the control arm also helps maintain the stability and alignment of the wheels. It acts as a link that keeps the wheels properly positioned and parallel to each other. This arrangement ensures smooth handling, predictable steering response, and optimal tire wear.
Steering control arms are typically found in both the front and rear suspension systems of vehicles. In some designs, they may be equipped with joints or bushings to allow for flexibility and absorb road shocks, providing a more comfortable ride.
It is important to note that the specific design and configuration of the steering control arm can vary depending on the vehicle make, model, and suspension system.
Product
AUDI B5 B6,Front Axle Lower,8E0 407 151,4B3 407 151 Control Arms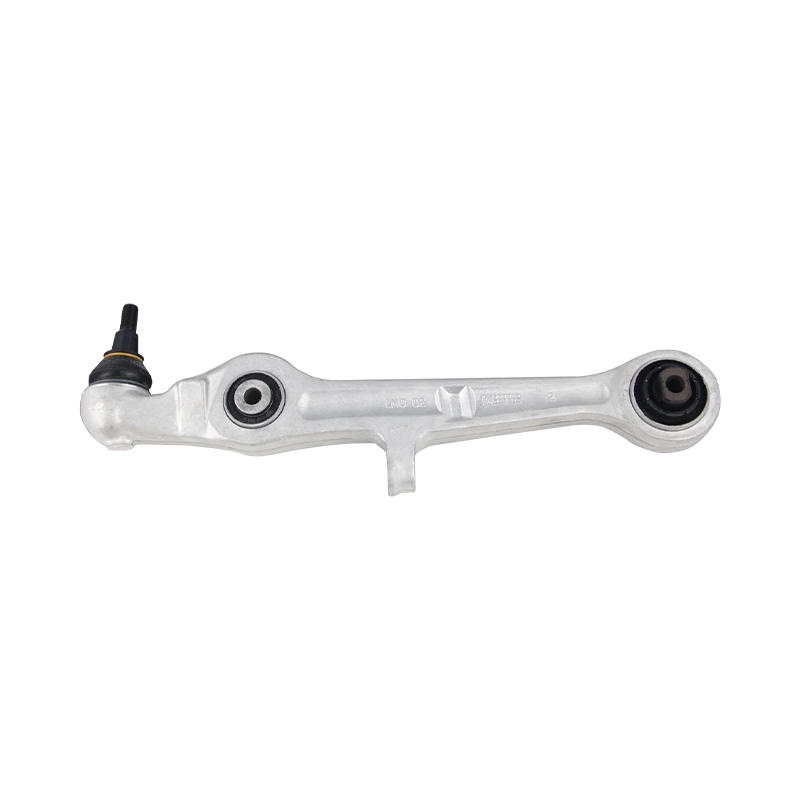 Series:A4
Model:B5、B6 
Year:11/2000
146151:8E0 407 151
145151:4B3 407 151
Front Axle:Left, Lower
Front Axle:Right, Lower


(B5) 1994/11-2001/12
(B6) 2000/11-2005/12
(C5) 1997/11-2005/01