Control arms play a crucial role in the handling and stability of a vehicle. They are an integral part of the suspension system and are responsible for connecting the suspension components to the chassis of the vehicle. Here's how control arms affect handling and stability:
Suspension Geometry:
Control arm
help establish and maintain the suspension geometry of the vehicle. The suspension geometry determines the relationship between the wheels, tires, and the chassis. Proper suspension geometry is essential for stable handling and predictable behavior of the vehicle. Control arms, along with other suspension components, ensure that the wheels remain aligned correctly and maintain proper contact with the road surface.
Wheel Movement Control:
Control arm
control the vertical movement of the wheels. They are typically designed with bushings or ball joints that allow for controlled wheel movement while maintaining stability. By controlling the wheel movement, control arms help in maintaining tire contact with the road, which is crucial for traction, braking, and overall stability.
Handling and Cornering: Control arms have a significant impact on the vehicle's handling and cornering capabilities. They determine the camber angle, which is the vertical tilt of the wheel relative to the road surface. Proper camber angle helps optimize tire contact during cornering, ensuring maximum grip and stability. Control arms also affect the caster angle, which influences steering stability and self-centering of the wheels.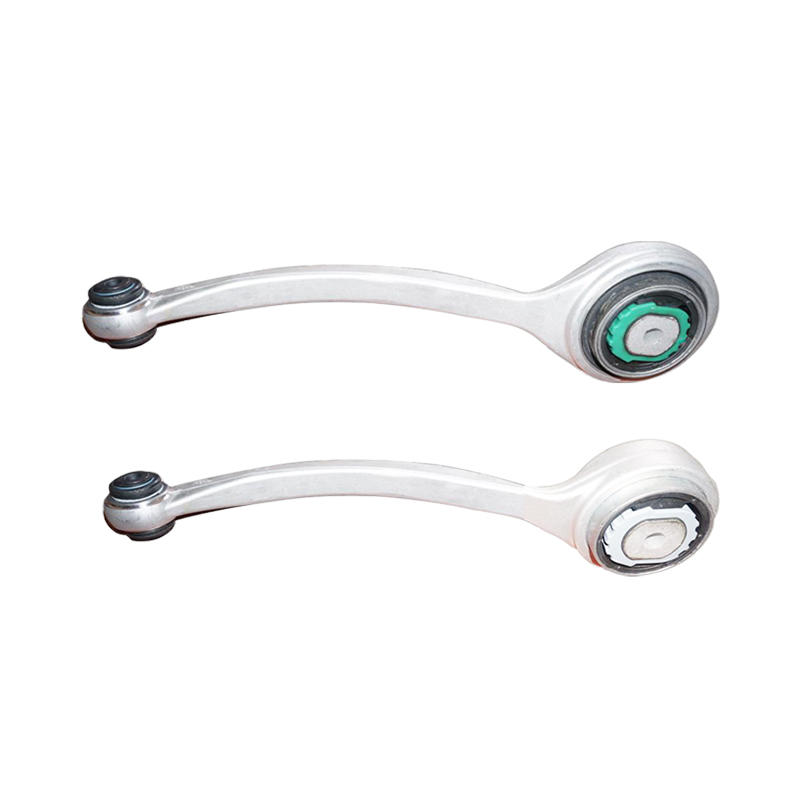 Stability and Control: The design and quality of control arms directly affect the stability and control of the vehicle. Control arms should be sturdy and rigid enough to withstand the forces generated during acceleration, braking, and cornering. Any flexing or play in the control arms can lead to unpredictable handling, excessive body roll, and reduced stability.
Ride Quality: Control arms, along with other suspension components, contribute to the overall ride quality of the vehicle. They help absorb bumps, vibrations, and road imperfections by allowing the suspension to move and dampen the forces acting on the wheels. A well-designed control arm system can enhance the ride comfort by providing better isolation from road disturbances.
Control arms are vital for maintaining proper suspension geometry, controlling wheel movement, optimizing tire contact, and ensuring stability and control of the vehicle. By influencing these factors, control arms play a significant role in determining the handling characteristics and overall stability of a vehicle.