Whether you have a sporty car or a family sedan, control arms are an important part of the suspension system. They help smooth out road imperfections, allowing your wheels to follow the contours of the road safely.
If you are experiencing a steering wheel that shakes, wanders, or judders, then your control arm may be failing. This can negatively affect your vehicle's handling and safety. It is best to have your steering system checked out by a professional.
Control arm bushings can wear out over time. During harsh driving conditions, the bushings are subject to friction, heat, and metal-to-metal contact. This can lead to a clunking noise and a wobbly wheel.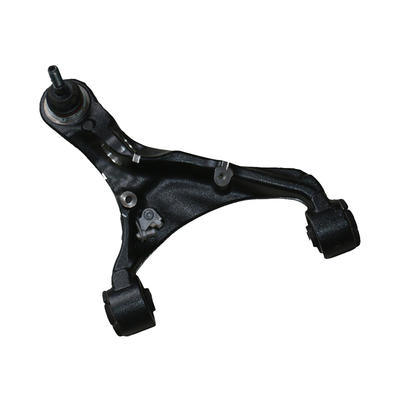 Some cars come with adjustable control arms to help fix wheel alignment problems. These arms are usually lighter than OEM parts and are less expensive. Having an adjustable arm can also be helpful when installing lift kits.
Control arms can be made of stamped steel, cast iron, aluminum, or polyurethane. Each type is suited to different vehicles. Control arms can be cheap to replace and last 90,000 to 100,000 miles.
Depending on the model of your vehicle, it is common to find control arms that are L-shaped or A-shaped. The L-shaped arms are found in low-end vehicles, while A-shaped control arms are commonly found in mid-to-high-end vehicles.
If you are experiencing a loud clunking sound when you drive, you probably need to replace your control arms. This clunking sound is a result of worn control arm bushings.