Car lower control arm:
1. The suspension system is an important part of modern cars, which has a great impact on the ride comfort and handling stability of the car. The automobile control arm (also called the swing arm), as the guiding and force transmission element of the automobile suspension system, transmits various forces acting on the wheels to the body;
2. At the same time, ensure that the wheels move according to a certain trajectory. The vehicle control arm elastically connects the wheel and the body together through ball joints or bushings, respectively. The automobile control arm (including the bushing and ball joint connected to it) should have sufficient rigidity, strength and service life;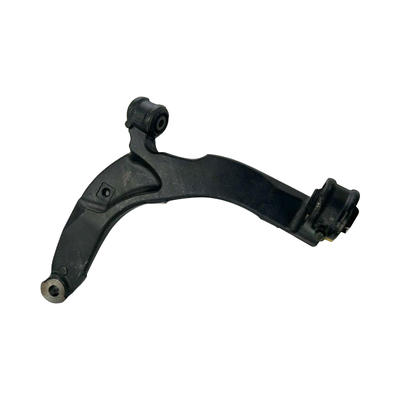 3. When the suspension is installed, one end of the stabilizer bar link is connected to the stabilizer bar through a rubber bush, and the other end is connected to the control arm or the barrel shock absorber through a rubber bush or ball joint. The stabilizer bar link is selected. Symmetrical use at home, its role in improving operational stability.
Sichuan Hongyi Intelligent Machinery Co., Ltd.
 is professional 
China Automotive Aluminum Steering Control Arms Manufacturers
 and 
Automotive Aluminum Control Arms Factory
. Hongyi Intelligent Machinery is strong in technology and R&D, is the OE supplier of FAW Group Corporation and is recognized as a "high-tech enterprise" by the government. The company integrates a precision forging plant and a mechanical processing plant, based on high-grade and high-end markets, with an annual output value of up to 80 million yuan. For any customer orders for 
wholesale Automotive Aluminum Steering Control Arms
, we will complete them on time, quality and quantity.