The broken lower arm of the car will cause the car to drive abnormally, and the car will deviate during the driving process, which will seriously affect the driving safety:
1. The lower arm of the car is connected to the horns on which the wheels are installed and the sub-frame, which is used to fix and support the wheels. When the lower arm of the car is damaged, the car will be abnormal during driving, and the tires will also swing abnormally. This will lead to abnormal tire wear and seriously affect the service cycle of the tire;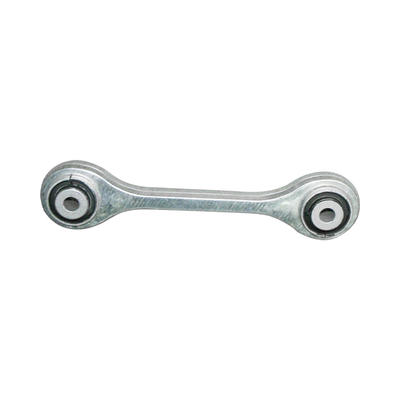 2. The tires are abnormally worn, and the noise generated by the car during driving is relatively large. The lower arm belongs to the steering system of the car. The car deviates during the driving process, and the gap between the steering systems is relatively large. If the direction is not well controlled in the middle, it will easily affect the driving safety of the driver;
3. The car can actively adjust the wheel positioning when the suspension is compressed during the driving process. Since this design has a very large degree of freedom, it can be completely matched and adjusted for the model to improve the handling performance of the entire car and the grip of the tires;
4. If the lower arm of the car is damaged or fails, it is necessary to contact the local 4S shop for maintenance and inspection in time. Damage to the lower arm has a great impact on the safety of the car.