Aluminum forging is used more and more in the electric vehicle industry. At the same time, magnesium-aluminum alloy materials are also widely used in various industries. The output of aluminum forging is second only to steel. Aluminum forging includes casting, forging, die-casting and other technologies in the industry. Different processes meet different application needs. Among them, magnesium aluminum alloy has a series of excellent characteristics after forging. After forging, the metal structure of magnesium aluminum alloy can be changed, and the performance of magnesium aluminum alloy can be effectively improved. Then, let's learn about the main processes of aluminum forging and forging.
Features of aluminum forging
1. The internal organization is dense, uniform and defect-free, and its reliability is much higher. It can be processed into high-precision forging with complex shapes, with small machining allowance, and the processing allowance of magnesium-aluminum alloy drawing thick plate is about 20%, which greatly saves man-hours and costs.
2. Good thermal conductivity. The forging temperature range is narrow, and the initial and subsequent forging temperature requirements are strict. The performance characteristic of heated die forging is that the magnesium-aluminum alloy does not undergo phase transformation of isotropic variation. The metal structure is mainly improved by accurately controlling the forging mechanical parameters, so that the metal streamline is uniform. Continuously distributed along the forged profile to improve mechanical properties.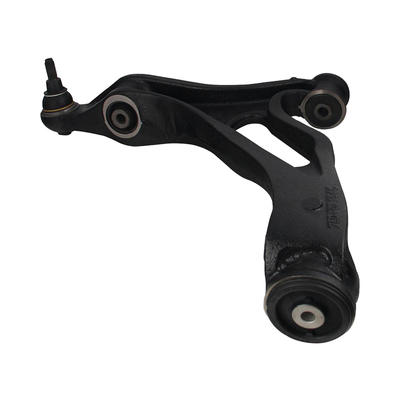 3. The aluminum alloy wheel has high density, no pores, pinholes, no pores on the surface, and has good surface treatment performance. The coating is uniform, the bonding force is high, and the color coordination is beautiful. The tempered aluminum alloy wheels have good machinability. Therefore, forged aluminum alloy wheels are light in weight, high in specific strength, toughness, fatigue resistance and corrosion resistance, thermal conductivity, and easy to machine.
Based on the above characteristics of magnesium-aluminum alloy forging, to talk about how electric vehicles need to reduce the weight of the entire vehicle, the steering wheel and plate can be made with magnesium-aluminum alloy forging technology, and the rear buffer can also be made of magnesium-aluminum alloy materials, thereby greatly reducing the vehicle's weight. weight.
Aluminum forging production occupies an extremely important position in the industrial industry. Magnesium-aluminum alloy is also a commonly used material for forging. Various forgings of low-carbon steel can be produced by magnesium-aluminum alloy forging. Most of the forged parts are safety parts, and most of them are mass-produced. The inherent quality requirements of magnesium-aluminum alloy materials are very high.
Aluminum forging generally goes through the main manufacturing process of alloy melting, casting, extrusion forging, heat treatment, and machining. The ratio of alloy smelting components, degassing, filtration, casting reverse segregation, quality of extrusion process, forging (magnesium-aluminum alloy forging) metal streamline, heat treatment temperature, time, grain size control, dimensional accuracy, etc., require very systematic The process control can be stable.
Aluminum forging has advantages unmatched by other castings, such as beauty, lightness, corrosion resistance and other advantages, and is deeply loved by users. Especially since the lightweight of automobiles, casting magnesium-aluminum alloy castings has been widely used in the automotive industry.
The density of aluminum forging is lower than that of cast iron and cast steel, and the specific strength is higher. Therefore, the use of magnesium-aluminum alloy castings under the same load conditions can reduce the weight of the structure, so magnesium-aluminum alloy castings have been widely used in the aerospace industry and the manufacture of power machinery and transportation machinery. Due to the good surface gloss of magnesium-aluminum alloy and good corrosion resistance in the atmosphere and fresh water, it has a wide range of uses in the manufacture of civil appliances. Since pure aluminum has good corrosion resistance in oxidizing acid media such as nitric acid and acetic acid, aluminum castings also have certain uses in the chemical industry. Pure aluminum and magnesium-aluminum alloys have good thermal conductivity, and components that require good thermal conductivity for power machinery, such as heat exchange devices for chemical production, cylinder heads and pistons of internal combustion engines, are also suitable for magnesium-aluminum alloy manufacturing.
Sichuan Hongyi Intelligent Machinery Co., Ltd.
 is professional 
China Automotive Aluminum Steering Control Arms Manufacturers
 and 
Automotive Aluminum Control Arms Factory
. Hongyi Intelligent Machinery is strong in technology and R&D, is the OE supplier of FAW Group Corporation and is recognized as a "high-tech enterprise" by the government. The company integrates a precision forging plant and a mechanical processing plant, based on high-grade and high-end markets, with an annual output value of up to 80 million yuan. For any customer orders for 
wholesale Automotive Aluminum Steering Control Arms
, we will complete them on time, quality and quantity.