A control arm is a component of the automobile suspension system. It connects the steering knuckle to the body of the vehicle via bolts and bushings. The latter protect the control arm from metal-on-metal contact and improve ride quality. The control arm also connects to the steering knuckle through a ball joint. This allows the steering knuckle to move smoothly in all directions.
One of the most common problems associated with a faulty control arm is a loss of wheel alignment. When this happens, the wheel can fall out of position. Other issues associated with a broken control arm include an unpleasant noise in the steering wheel and poor braking stability. If you notice these symptoms in your vehicle, consider having it repaired by a mechanic.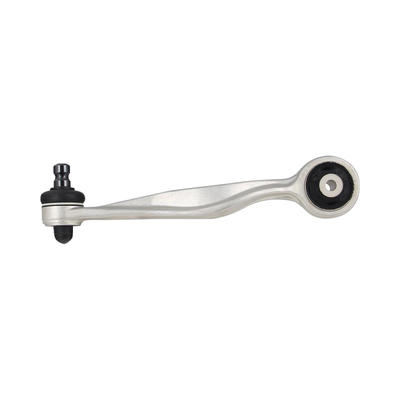 A control arm is a pivotal part of the steering system. It helps the car turn and maintain its traction over potholes and bumps. Generally, a control arm has two parts: a ball joint and a hinge joint. A worn ball joint or bushing can lead to a number of problems, and an inoperative control arm can even make driving dangerous.
In addition to its function, the control arm allows your car to steer efficiently and move up and down in the air. If it is damaged or has broken bushings, it can cause your vehicle to pull to one side. To determine if your control arm is broken, check the distance between the wheel and the control arm. The distance should be the same.
Depending on how bad the damage is, a control arm can cost anywhere from $150 to $390. The price will depend on the type of control arm you choose and the cost of labor. You might also need to have other parts replaced, such as stabilizer bar bushings and links. It may also be necessary to have the wheels aligned.
A bad control arm bushing may also cause a clunking, popping, or snapping sound while driving. This noise may start off minor and then intensify. If left untreated, this can indicate a more serious problem with the suspension system. If you notice this, it's time to take it to a mechanic for a replacement.
Traditionally, a vehicle's suspension system used two control arms per wheel. These two arms connected to the highest and lowest points of the steering knuckle to ensure balance and control. Today, these types of suspension systems are common, especially in high-end vehicles. These cars prioritize performance and don't mind spending extra money on suspension repair. Control arms also help adjust wheel camber. Proper wheel camber allows the tires to wear evenly and maintain proper traction.
It is also important to maintain the lubrication level of the control arm to ensure proper function. Without proper lubrication, the control arm will not be able to pivot freely, causing drivability issues and safety hazards.