It is generally carried out between two flat molds or molds without a mold cavity. The main difference from die forging is the complexity of the die geometry. The tools used are simple in shape, short in manufacturing cycle and low in cost. However, the labor intensity is high, the operation is difficult, the productivity is low, the quality of the forgings is not high, and the machining allowance is large. Therefore, it is only suitable for use when there are no specific requirements for the performance of the parts and the number of parts is small. Jiahang aluminum alloy forging means that for a considerable number of large aluminum forgings, it is mainly used as a billet making process.
In the process, the billet can be forged into a stepped bar, or the billet can be made into simple shapes such as round cake and rectangle by upsetting or flattening, such as aluminum alloy bracket parts, and the billet is forged after the ingot is opened. Pre-forging is then carried out, and then two die forgings are performed on a die forging hydraulic press to finally form a finished bracket.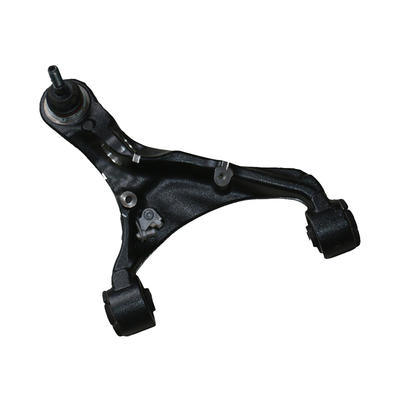 We are a control arm manufacturer. Adhering to the business philosophy of quality, our company has established a complete set of quality control system, implemented total quality management, and adopted international advanced production technology. From raw materials to finished products, every product has undergone almost harsh safety, performance, and environmental protection. The test has reached the international standards of similar products to ensure the reliability of the durability of each product. For any inquiry from customers, we will provide the professional and reasonable quotation as quickly as possible. For any new products of customers, we will communicate with customers very professionally, listen to their opinions and give useful suggestions to ensure the products. For any customer orders, we will complete them on time, quality and quantity.