First of all, forged aluminum alloys and die-cast aluminum alloys have different process characteristics. Forged aluminum alloys are aluminum alloys mainly used for forging processing. Die-cast aluminum alloy belongs to cast aluminum alloy, but it mainly uses pressure-cast cast aluminum alloy.
Forged aluminum alloys include A1--Si--Mg--Cu alloys and A1-Cu-Ni-Fe alloys. Commonly used forged aluminum alloys are LD2, LD5, LDl0, etc. They contain many kinds of alloying elements, but the content is small. They have excellent thermoplastic properties, so they have good forging properties and good mechanical properties. This type of alloy is mainly used for die forgings under load and some forgings with complex shapes.
Features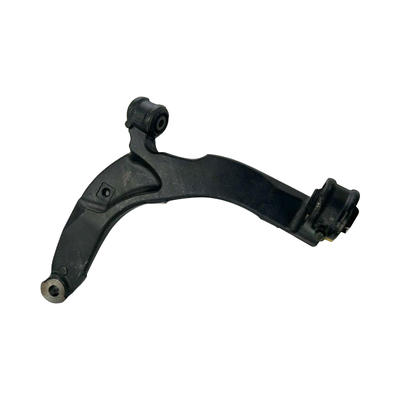 1. Improve the internal structure of the metal and improve the mechanical properties of the metal;
2. High labor productivity;
3. Wide range of adaptation. The quality of forgings is as small as less than 1kg and as large as hundreds of tons; it can be produced in single pieces, small batches, and large batches;
4. The use of precision die forging can make the size and shape of the forgings close to the finished parts, which can greatly save metal materials and reduce machining time;
5. Forgings with complex shapes cannot be forged.
LD2 aluminum plate is an aluminum-silicon alloy plate, also known as 6A02. It has medium strength, high plasticity under annealing and hot state, acceptable plasticity after quenching and natural aging, and the corrosion resistance in this state can be compared with 5A02.3A21. The artificial aging state alloy has intergranular corrosion tendency, which can be After cutting and quenching, it is acceptable, but it is not good after annealing. The alloy can be spot welded, hydrogen atom welded, and gas welded.
Heat Treatment Specifications
1. Homogenization annealing: heating at 525~540℃; holding time for 12~14h; furnace cooling;
2. Rapid annealing: heating at 350~370℃; heat preservation for 30~120min depending on the effective thickness of the material; air cooling;
3. Quenching and aging: Quenching at 510~530℃, water cooling; artificial aging at 150~165℃, 6~15h, air cooling; natural aging at room temperature 96h.
Casting aluminum alloys should have good casting properties in addition to the necessary mechanical properties and corrosion resistance. Among the cast aluminum alloys, the best combination of casting properties and mechanical properties is A1-Si alloy, also known as silicon aluminum alloy. Cast aluminum alloy has good casting performance, low density, excellent corrosion resistance, heat resistance and weldability; it is used to manufacture castings with complex shapes but low strength requirements, such as aircraft, instrument housings, etc.; Strength and complex shapes of castings, such as motor housings, cylinder blocks, fan blades, engine pistons.