Features of aluminum alloy forging:
1. The density of aluminum alloy is only 34% of steel forgings and 30% of copper forgings.
2. High specific strength, high specific stiffness, high specific elastic modulus, high fatigue strength, suitable for lightweight key components, and its comprehensive performance is much higher than other materials;
3. The internal structure is fine, uniform and defect-free, and its reliability is much higher than that of aluminum alloy castings, die castings and other materials.
4. The aluminum alloy has good plasticity and can be processed into high-precision forgings of various shapes. The machining allowance is small, only about 20% of the aluminum alloy drawn thick plate.
5. Aluminum forgings have good corrosion resistance, thermal conductivity and non-magnetic properties, which are unmatched by steel forgings.
6. The surface is smooth and beautiful, with good surface treatment performance, beautiful and durable. Aluminum forgings have a series of excellent properties, which provide good conditions for aluminum forgings to replace steel, copper, magnesium, wood and plastic.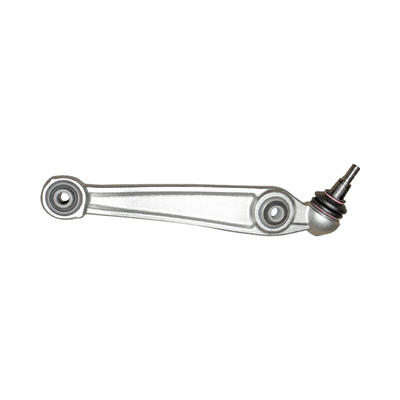 We are a control arm manufacturer. Adhering to the business philosophy of quality, our company has established a complete set of quality control system, implemented total quality management, and adopted international advanced production technology. From raw materials to finished products, every product has undergone almost harsh safety, performance, and environmental protection. The test has reached the international standards of similar products to ensure the reliability of the durability of each product. For any inquiry from customers, we will provide the professional and reasonable quotation as quickly as possible.