The steering control arm is an essential component of a vehicle's steering system that connects the steering box or rack to the wheels, allowing the driver to control the direction of the vehicle. Here are the steps to check the steering control arm:
Inspect the steering control arm for any visible damage or wear, such as cracks, bends, or rust. If you notice any of these signs, the control arm needs to be replaced.
Check the ball joints at the end of the control arm. Worn or damaged ball joints can cause the steering to feel loose, and you may hear clunking or rattling sounds when turning or going over bumps. To check the ball joints, grasp the tire at the top and bottom and attempt to move it in and out. If there is any movement or play, the ball joints may need to be replaced.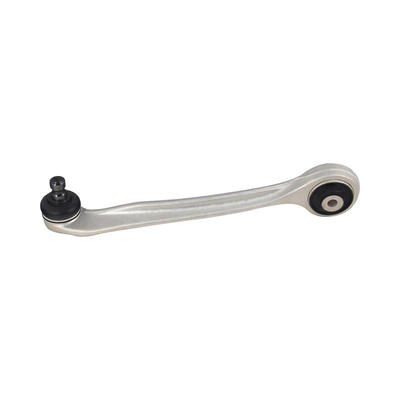 Inspect the bushings that attach the control arm to the vehicle frame. Worn or damaged bushings can cause the steering to feel unstable and may produce a squeaking noise when turning. To check the bushings, look for cracks or tears in the rubber material or any signs of movement.
Check for signs of uneven tire wear, which may indicate problems with the steering control arm. If the tires show more wear on the inside or outside edges, this may suggest that the control arm is not keeping the wheels properly aligned.
Finally, if you're unsure about the condition of your steering control arm, it's best to have a qualified mechanic inspect it to ensure your safety and the proper functioning of your vehicle.