Driving a vehicle with a damaged steering control arm poses significant safety concerns and risks. The steering control arm is a crucial component of the steering system that connects the steering mechanism to the wheels. It helps in controlling the movement and alignment of the wheels.
If the
steering control arm
is damaged, it can have several negative effects on the vehicle's handling and stability, including:
Steering Instability: A damaged control arm can cause the steering to become unstable. This can result in difficulty maintaining control of the vehicle, especially at higher speeds or during maneuvers such as turning or changing lanes.
Loss of Steering Control: The control arm plays a vital role in maintaining the proper alignment of the wheels. If it is damaged, it can lead to misalignment and affect the vehicle's steering responsiveness. This can result in a loss of control over the direction of the vehicle.
Increased Tire Wear: A damaged control arm can cause uneven tire wear. Improper alignment and suspension geometry can put excessive stress on the tires, leading to premature wear on certain areas of the tire tread. Uneven tire wear can compromise the tire's grip on the road, reducing traction and increasing the risk of accidents.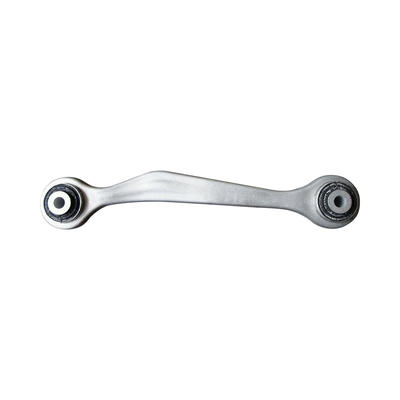 Suspension Damage: The control arm is an integral part of the suspension system. Damage to the control arm can affect other suspension components, such as the ball joints or bushings, leading to further issues with the vehicle's suspension. This can result in a rough and uncomfortable ride, decreased stability, and potential damage to other parts of the suspension system.
Increased Risk of Failure: A damaged control arm is more prone to failure, especially if the damage progresses or if the vehicle is subjected to additional stress or impacts. A control arm failure while driving can cause a sudden loss of control and potentially lead to a serious accident.
Therefore, it is crucial to address any damage to the steering control arm promptly. If you suspect that your control arm is damaged, it is advisable to have it inspected by a qualified mechanic and replace it if necessary. Continuing to drive with a damaged control arm is a safety risk that should not be ignored.