A steering control arm, also known as a steering knuckle or steering spindle, is a component of a vehicle's steering system that connects the steering linkage to the wheel hub. It plays a critical role in the steering system, as it helps to control the movement of the wheels and enables the vehicle to turn left or right.
The steering control arm is typically attached to the upper and lower ball joints of the wheel hub, and it also supports the wheel bearing and brake assembly. When the driver turns the steering wheel, the steering control arm rotates and pivots on the ball joints, which causes the wheels to turn in the desired direction.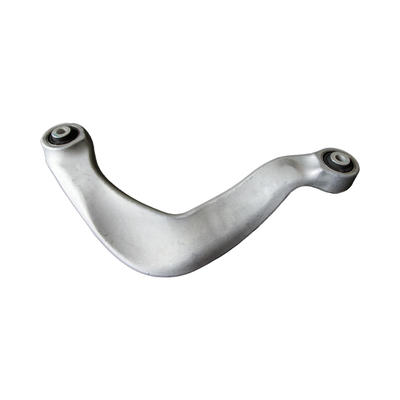 In addition to its steering function, the steering control arm also helps to absorb the shocks and vibrations that are generated by the vehicle's movement. This helps to improve ride comfort and stability, and also reduces wear and tear on other components of the steering and suspension systems.
Overall, the steering control arm is a crucial component of a vehicle's steering system, and it plays a vital role in ensuring safe and effective steering performance.