Casting forming control arm is the main production process adopted by most aluminum alloy control arm enterprises.
At present, the commonly used casting methods include gravity method, low pressure method, extrusion method and oxygenation method.
A. Gravity casting.
The heavy-pressure filling type mainly relies on the heavy-pressure filling type of the molten aluminum itself. Jiahang aluminum alloy forging indicates that this method is relatively simple and does not require high equipment, but the production stability is poor. The temperature field during the solidification of the molten aluminum is more affected by external conditions. Large, castings have defects such as shrinkage porosity and shrinkage holes. The labor intensity of workers is high, and the mechanical properties of the product are poor, but the cost is low. Therefore, some companies still use it when producing small aluminum alloy control arms.
The second is low pressure casting.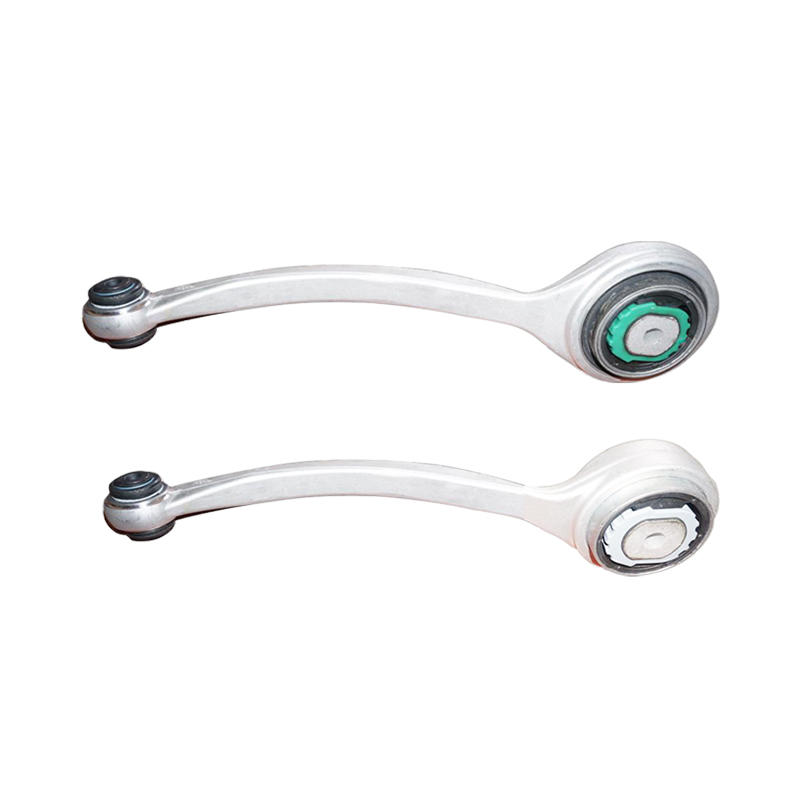 The current aluminum alloy control arm mainly adopts low-pressure casting method (generally 20~60kPa) for filling. After filling is completed, the pressure is maintained for a period of time, and then the pressure is relieved, and the mold is opened. This process can be used to produce high-quality aluminum alloy control arms in large quantities. The molten aluminum is solidified under pressure, thereby increasing the qualification rate of the product, increasing the utilization rate of the molten aluminum, realizing the automation of the low-pressure casting machine, and the labor intensity of the workers. Relatively low, high production efficiency, and slightly higher cost than gravity casting.
The third is squeeze casting.
Jiahang aluminum alloy forging means liquid forging, also known as liquid forging, is a process that combines casting and forging. It is divided into compound squeeze casting, positive squeeze casting and secondary squeeze casting. Common features are: in addition to metal molds, there are punches, die heads, ejector pins, etc. Generally, a pressure of about 7000N is applied to the die for casting. The surface of the casting is smooth and clean, the metallographic structure, and various mechanical properties are close to forgings.
Use a hydraulic press to press the aluminum melt with a melting point of 5-l0°C higher than the alloy into the casting mold. During the solidification process, high pressure (p≥100MPa) is applied to the melt at a speed of about 5mm/s, and the eutectic is crystallized under pressure. The dendrites are fully broken to form a high-density, non-porous aluminum alloy control arm. The mechanical properties can be improved by more than 15%, but the process is difficult and the efficiency is low.
4. Oxygen-filled die-casting method.