The most intuitive feeling of the failure of the front suspension control arm is to hear the abnormal noise from the chassis, mainly for two reasons:


1. One is that the rubber bushing of the control arm is loose or aged, which causes abnormal noise in direct contact with the metal of the control arm body. A control arm generally has two bushings;
2. Another reason is that the ball head on the control arm is loose and produces abnormal noise.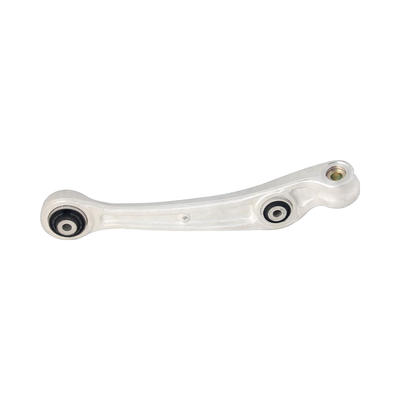 Sichuan Hongyi Intelligent Machinery Co., Ltd.
 is professional 
China Automotive Aluminum Steering Control Arms Manufacturers
 and 
Automotive Aluminum Control Arms Factory
. Hongyi Intelligent Machinery is strong in technology and R&D, is the OE supplier of FAW Group Corporation and is recognized as a "high-tech enterprise" by the government. The company integrates a precision forging plant and a mechanical processing plant, based on high-grade and high-end markets, with an annual output value of up to 80 million yuan. For any customer orders for 
wholesale Automotive Aluminum Steering Control Arms
, we will complete them on time, quality and quantity.